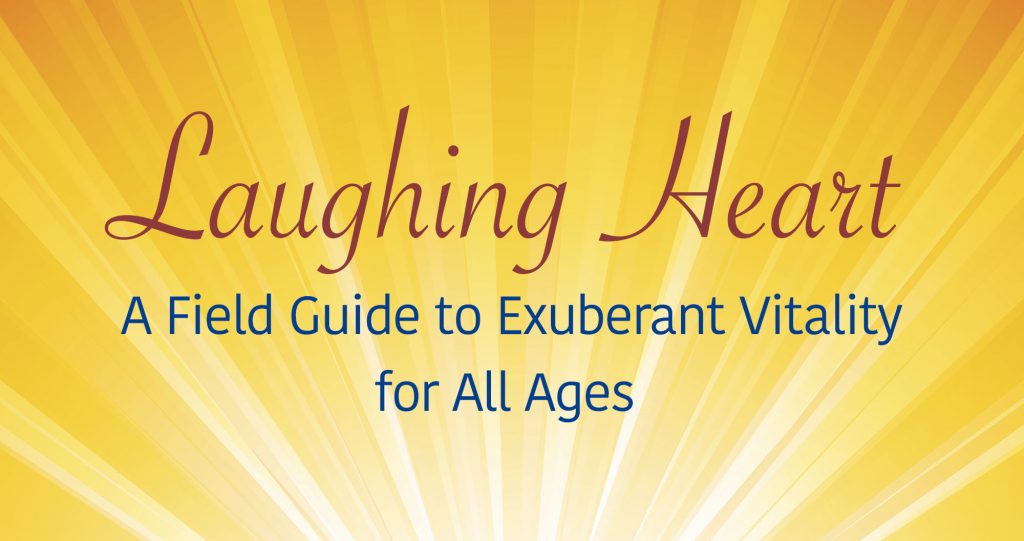 A Visitors Guide to the Guide
-transcript below-
Hello! My purpose is to provide a brief tour to facilitate your use and enjoyment of the Laughing Heart Guide.
First, please note the Guide is designed as a "living" work that grows and deepens by the week. This is a very different concept from an old fashioned book that once you put it down sits idly and lonely on its shelf.
We invite you to join us in exploring Laughing Heart in as many interesting dimensions as we can discover together. In fact, our goal is to offer a new way of navigating in the world that combines the sharpness and analytics of the mind with the vision, courage, compassion, and good judgment of the heart.
Please first note the introductory video. Our purpose here is to capture the sense of flow that is the essence of Laughing Heart.
Now please click any of the "More" buttons that appear at the bottom of each slide. Simply click the GUIDE button on the top left of the page to show the Table of Contents on the left side of the screen.
You may find the Introduction helpful as it provides an overview of the roots of Laughing Heart in western science and the world's wisdom, healing, and martial arts traditions.
Please note the Guide is organized in 10 Essential Moves under four main headings: Experience, Explore, Apply, and Expand. We suggest you begin with Move # 1–Quieting the Heart since this is the foundation for all other moves. However, another way to play is to select any move that strikes your fancy. One of the interesting dimensions of Laughing Heart is every move is connected and embodies every other move. That means you can sharpen your understanding of all moves by simply exploring any one. They are holographic.
Once you arrive at any of the 10 Essential Moves, please scroll down to the very bottom where you will see the emoji and comment sections. We are keen to learn about your experiences and discoveries. We will protect your privacy. Your comments on the emoji are anonymous; other comments will be posted only with your prior approval and with attribution to you, if you so request.
Please also note on the upper right side of the screen the FEEDS button. This will show you breaking and popular good news articles linked to each move. The BLOG button will keep you current on new ideas and applications.
A dimension of Laughing Heart we hope you find particularly exciting is the chance to connect your increasing personal wellbeing and vitality to beneficial actions in the world. Moves 8-10 offer a magical way to Create Your Own Luck by passing on the good that comes your way to others. We encourage you to see if the Guide can help you attract sources of support to causes or issues that are closest to your own heart.
The section marked Expanding enables you to voyage through Laughing Heart into the Past and Future, and also introduces some master explorers whose lives embody some of the principles of Laughing Heart.
An exciting new frontier is to develop a Version 1.0 app based on the Guide. Imagine if you could have your own intelligent, interactive, and personalized Guide dedicated 24/7 to helping you, your organization or company discover the wisest and most exuberantly vital path to success in business, good health and wellbeing. Please click THE FUND button (at the top right of every Guide page) to learn how to join Alliances for Discovery in bringing a Laughing Heart to brighten every field of human endeavor.